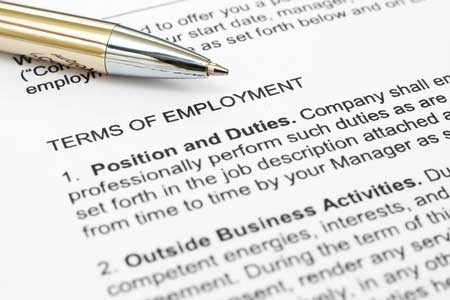 We welcome your enquiries in relation your employment law issues.
We have over twenty years experience in advising both employers and employees in this field.
We can assist you in dealing with non contentious employment issues such as the drafting/reviewing of employment contracts, workplace policies and staff handbooks and general issues as they arise in the workplace.
We are very familiar with the law and practice pertaining to unfair dismissals, redundancy, transfer of undertakings, bullying/harassment, minimum notice and holiday entitlements, payment of wages, hours of work, which tend to be the claims which arise most regularly.
We will pursue your claim to the Rights Commissioner, Employment Appeals Tribunal, Labour Court, Equality Tribunal or regular Court as appropriate.
We believe we have the required sound commercial reasoning and judgement which is often the key to resolving employment law disputes.
If you have an enquiry in relation to any aspect of Employment Law, please contact us.